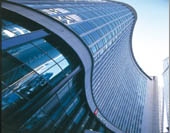 Firm Profile
At BBB Capital we pride ourselves on our commitment to our client's goals and see that reflected in our diverse client base. Whilst we have combined experience across the full range of transactions and most industries, we have industry leading knowledge and experience in financial services, aviation, logistics, property, infrastructure, FMCG and new media.
The key elements of BBB Capital are:
Highly successful principals with hands-on experience in building and financing complex businesses
Close, long term client relationships and business networks
Commitment of senior principals and staff to each mandate
Independent, innovative and "no-holds barred" commercial advice.
BBB Capital provides services in three primary areas:
Advisory
Advising clients on mergers, acquisitions, divestments, takeovers, joint ventures, listings and debt or equity fund raisings.
Investment
Growth and expansion capital, buy-out capital, mezzanine capital, catalytic or pre-IPO equity, turnaround capital, co-investment with clients.
Funds Management
Specialist funds and business asset management for clients, public sector/industry funds, private equity, hedge funds.
Why BBB?
We understand entrepreneurs and business principals, because:

Our founders have extensive experience in acquiring, developing, integrating and divesting businesses as both principals and advisors
Business development is a core competency of the team

Our commitment to clients and co-investors:

Providing direct, commercial and meaningful advice. Sometimes the best advice may be to withdraw rather than to transact
Acting with the highest standards of professional conduct. Corporate governance and conflicts are taken seriously
Committing resources at a senior level
Executing tough deals, prepared to be uncompromising, if required
Being involved in the detail of each transaction
Focusing on long term relationships, not short term profit

We have experience in innovative and complex transactions:

We create deals that would be not otherwise be contemplated
Our track record includes some of the more complex deals in the market

Preparedness to co-invest:

We will back our advice with co-investment
---