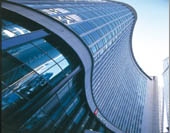 Our Capabilities
We provide advice to clients on the following types of transactions:
Acquisitions
Identifying targets, confidential approaches to potential vendors or buyers, planning and co-ordination of due diligence, bid and deal strategy and management, drafting marketing and sale materials including information memoranda, co-ordination of other advisors, negotiating commercial terms, deal financing.
Divestments
Business valuation, market testing, due diligence processes, managing the auction process and negotiation of commercial terms.
Public Takeovers, Schemes and Mergers
Bid or defence tactics, valuations, modelling and return scenario analysis, offer structure, funding, shareholder liaison, identifying other bidders/white knights, co-ordination with other advisors, tracking and reporting developments, compulsory acquisition issues, Takeovers Panel applications.
IPOs and Equity Placements
Business valuations, offer structuring, drafting prospectuses, managing due diligence processes, negotiating with underwriters, co-ordination of other advisors, private equity structuring and placements, shareholder arrangements.
Debt Arranging and Advice
Identifying best options, financial modelling, sourcing debt finance, negotiating commercial terms, bridging finance, corporate finance, leveraged non-recourse acquisition finance, greenfields/brownfields project finance, hybrid mezzanine debt, overseeing drawdown conditions.
---