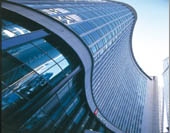 Debt Arranging and Advice
BBB Financial is our specialist debt arranging and advisory division. Our principals have extensive investment banking, corporate advisory and finance industry experience to advise you in arranging and negotiating the best outcomes for your funding requirements. BBB Financial has comprehensive knowledge in arranging:
· Corporate and commercial lending;
· Leveraged non-recourse acquisition finance;
· Bridging finance;
· Working capital facilities;
· Equipment finance;
· Greenfields/brownfields project finance;
· Hybrid mezzanine debt; and
· Commercial and residential property lending.
We utilise our extensive relationships with top tier banks and major providers of senior debt, mezzanine debt and equity, as well as other accredited professionals to ensure a cost efficient, flexible and successful financial outcome for our clients.
Our senior executives take personal ownership throughout the entire project – from inception to drawdown and post settlement. Our services typically include: identifying best options based on a detailed assessment of your financial requirements; financial modelling and covenant analysis; sourcing and tendering debt finance; negotiating commercial terms; overseeing drawdown conditions; post settlement covenant and compliance monitoring.
Target Client
· $5 to $500 million funding requirement
·
Clients seeking to restructure, renegotiate or refinance their facilities or establish new facilities via a tender process

· > $1 million EBITDA
· Cash flow or asset-backed lending
· Domestic or foreign listed or private companies and high net worth individuals
Contact Adrian Bouris (0414 991707, adrian.bouris@bbbcapital.com.au ) or Ian King (0410 465046, ian.king@bbbcapital.com.au ) for further information and consultation.
---