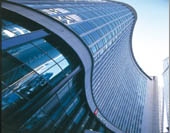 Recent Deals
Healthcare Locums plc
BBB Capital advised Healthcare Locums plc ("HCL") on the cross border acquisition of Healthcare Australia, Australia's premier provider of health workforce solutions (general and specialist nursing agency) and homecare services. The acquisition was 100% debt funded, with BBB Capital advising HCL on a global debt refinancing, involving multi-currency senior term debt and mezzanine finance.
Blue Freeway
BBB Capital advised IPMG on its on-market acquisition of a 20% stake in Blue Freeway and on-going digital media strategy.
General Flying Services
BBB Capital advised Oxford Aviation Academy on the acquisition of General Flying Services, the largest pilot training school in Australia based at two airports in Melbourne, Moorabbin and Point Cook.

Laing & Simmons Commercial
BBB Capital advised the owners on the sale of the commercial real estate business to US firm Cushman and Wakefield.
Dyno Nobel Moranbah
BBB Capital has advised Dyno Nobel Moranbah on its power and property financing for its Ammonium Nitrate plant in Moranbah.
Wizard International
BBB Capital has acted and continues to act for State Capital and Consolidated Press Holdings in relation to their investment in Wizard International, a joint venture with GE Money to roll-out the Wizard Mortgage business in several international emerging markets.
Tasmanian Ports Corporation (Tasports)
BBB Capital acted as financial adviser to Tasports on the acquisition of the Tasmanian tug business of North Western Shipping & Towage. This strategic acquisition will allow Tasports to provide a full service at all ports in Tasmania.
Stadium Australia Group
BBB Capital acted as financial adviser and arranger to the Stadium Australia Group in respect of the $200m refinancing and public takeover by ANZ Infrastructure Services Group, a subsidiary of ANZ Banking Corporation.
Qantas/SR Technics co-operation on A380 support
BBB Capital advised on the proposed partnership between Qantas and SR Technics, a European based aircraft maintenance services provider, to provide a cost effective inventory management and supply chain solution for all A380 customer airlines.
The Elderslie Group
BBB Capital offered an innovative solution on behalf of two clients, where BBB Capital would have underwritten the transaction in order to facilitate the acquisition of certain parts of the group.
First State Super Trustee Corporation
BBB Capital undertook a valuation exercise and strategic review, considering First State Super's market position, prospects and growth opportunities.
Ashington Property Group
BBB Capital advised State Capital on its equity stake in the property development and funds management group Ashington, providing valuation advice and undertaking due diligence.
---